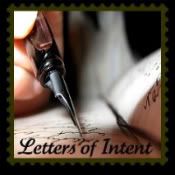 Dear Bubs,
While I have been gone, you have begun to behave like criminals.
1. You take things that don't belong to you. For example, I can rarely open a soda, bag of chips, or package of crackers and leave them lying around unprotected without feeling as though I am about to be violated. As for any type of candy, you have become so brazen that you don't even wait for me to lay it down. You just walk right up and take it, as if you were some type of mob boss or something.
2. You are vandalizing everything. You've written on the envelopes of bills that were stamped and ready to mail, the carpet, and my furniture. You broke my refrigerator door, many of my tools are ruined and have now become your toys, and if you don't stop leaning back in the chairs at the dining room table, they won't make it 3 more months.
3 Blackmail. I feel like a hostage negotiator. I am constantly making deals in an effort to keep my sanity. I feel if I don't comply with your demands, the last nerve your mother has is going to become a casualty and I can't take care of anyone else.
Therefore, I have decided that if you are going to behave as criminals, you shall be treated like them. I am taking all of your things, all of them. You will have one set of clothes for the day and one set of pj's for the evening. Meals will be @ 04:30, 10:30 and 16:30, you eat what I make or you don't eat. Lights out at 18:30. You will be restricted to your room, with the exception of study time, 1 hour of exercise, and meal periods.
There will be a hearing next week with the parental advisory board to discuss your progress. Improvement will result in additional privileges, further regression will result in solitary confinement, also known as the HOLE.